Zhixing technology IOT May 2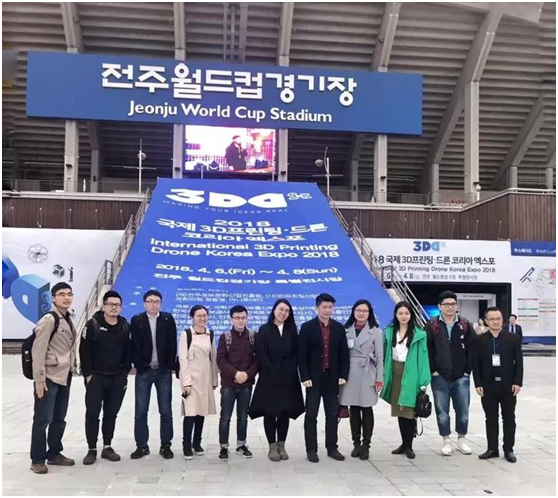 In early April, China software valleyorganized some enterprises in the valley to go to South Korea for projectcooperation, exchange and exhibition, which was the first time for zhixingcompany to go abroad for exhibition.
The 5th international 3D printing • remotecontrol aircraft exhibition will be held from April 6 to April 9 this year atthe special exhibition venue of the World Cup stadium in jeonju, South Koreafor 3 days. This exhibition is held by the prefectural government of therepublic of Korea in order to activate local economic development and becomethe holy land of new industries in the republic of Korea, and at the same timeto increase the technical exchanges between the three countries in hightechinnovation fields such as 3D printing, remote-controlled aircraft and carbonmaterials.
The exhibition has attracted 200enterprises from South Korea, China and Singapore. The four theme pavipavieswill display 3D printing, remote control aircraft, carbon enterprise clusters,machines, VR/AR/MR, and intelligent industry.
At the exhibition site, zhixing companybrought traffic management VR (virtual reality) display platform, uav basedstructure safety management artificial intelligence platform and otherproducts, which attracted some government and enterprise customers to negotiateand communicate. Solustar Pte Ltd in Singapore and other companies have reacheda preliminary cooperation intention.